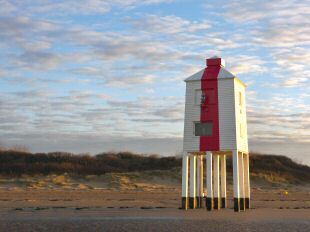 Burnham-on-Sea
Burnham-on-Sea is home to Britain's shortest pier! Built in approximately 1910, it is one of the UK's oldest illuminated piers and still retains many of its Edwardian features. Burham has a lovely sandy beach and in the summer months donkey rides are available. You will also find amusement arcades.
You can also enjoy a cool swim at the Burnham pool.
Burham is home to Apex Park, with a lake with places to fish, an impressive children's play area (with sections for all ages), skate park and walks.
The Crafty Teacup has various workshops for both children and adults.
Burnham also has its own more traditional Ritz Cinema.